Awards & Celebrations
Australian Graduate School of Management
25th Anniversary Dinner
"Thank you for providing an outstanding, creative presentation which was beyond our expectations ... a real centrepiece for the AGSM's 25th Anniversary celebrations.
The team developed a real empathy for our objectives and carried that understanding through the creative process to a quality outcome.
It was a pleasure to work with a creative agency that was so flexible and aware of our cultural, time and budgetary constraints"
Maree Fox George
Foxpro Video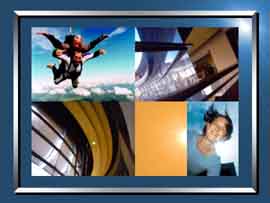 Click here to return to Awards / Celebrations Gallery